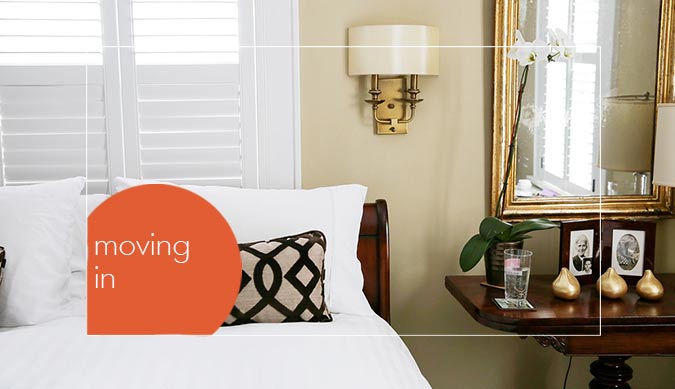 Welcome Home
Are you struggling to figure out where things should go in your new home?
Are you unpacking things you no longer need or want?
Are you feeling unsettled and homeless?
Our team of highly skilled organizers can get you unpacked and settled in as little as one day! We don't just empty boxes. We sort, we organize and put away, we arrange furniture, and best of all, we remove all the boxes. We make your new house feel like a home on Day One!
Ugh, now I have to unpack?
Wouldn't it be great if you could walk out of your house the day after the move and know that ALL of your belongings are perfectly placed and the mess is gone? Unpacking is truly one of the most dreaded tasks.  Doing it yourself seems like a  real money-saver, but more often than not, you have unopened boxes in your garage or basement months (and sometimes, years) after your move.
Because your new home is different than your previous home you may find that your stuff doesn't fit where you thought it should go. Figuring out where to put it all can be daunting, difficult, and frustrating.
At Smartly Organized we thrive on solving organizational challenges. Our team will assess your space, evaluate your storage, and assign homes for everything, reducing your stress.  We make sense of your stuff by finding smart and stylish solutions that will keep you organized and make your house look and feel great on Day One.
If you are so overwhelmed you don't know where to start we can help.  Why go it alone and drag it out?
A Smartly Organized move is a Happy Move.
Andrea and her team worked their magic in our new home – in just one day her team had every box and bin unpacked.  Our stuff was organized better than I could ever imagine.  I fell into my freshly made bed that first night to find my stack of books already on my bedside table.  Hire her…you won't regret it!
Beth K.