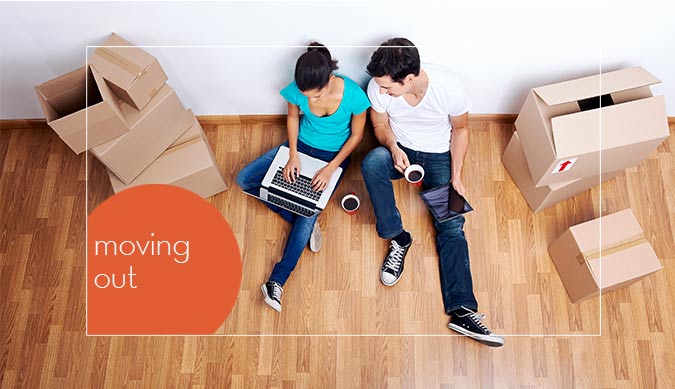 Smooth & Easy Move Out
Does the thought of packing and getting organized for your move overwhelm and stress you out?
Do you need help downsizing or clearing out a family home?
Do you want to maximize the sale price of your home?
If you answered "Yes" to any of the above questions, let Smartly Organized prepare you, your family, and your home for a smooth and easy move by creating a plan, sorting your stuff, and working with you to scale down your belongings so you don't waste your time and money moving things that you no longer need or want.  Our proven strategy will simplify the process and ensure that you are calm and ready to go on moving day.  We manage the process and worry about deadlines so you don't have to.
No one loves to pack!
Moving entails more than just packing a bunch of boxes. It requires taking stock of your belongings, understanding your new space, and lots and lots of planning. These tasks can be tedious and time-consuming. Doing it alone can take weeks or even months to complete.   At Smartly Organized we love working with individuals and families to help with every aspect of moving. Take the guesswork out of the process. Rely on our experts to guide your process so you can focus on your family, work and life. Whether you are upsizing, downsizing, relocating, or renovating we can make the process stress-free, efficient, and, of course, organized. Imagine eliminating the headaches and getting it all done with ease!
If you are so overwhelmed you don't know where to start we can help.   Why go it alone? A Smartly Organized move is a Happy Move.
Andrea walked into my house when it was in total pre-move disarray and simply got to work. I was overwhelmed and unclear about what to do and when. She quickly assessed the situation and laid out a clear plan. I was instantly relieved. She gently guided me through the sorting and decision-making process while expertly packing boxes and organizing my space so my family and I could function until the actual move date. I'd been hanging onto brand new clothes and designer items simply because I didn't want to just throw them out. Andrea helped me donate and consign items making it so much easier to part with items I no longer use, need, or love. It was an amazing and cathartic experience. I couldn't have done it without her.  She worked her magic in our new place, too! Her team had us unpacked and organized in a day! I tell all my friends about her!
J.H.