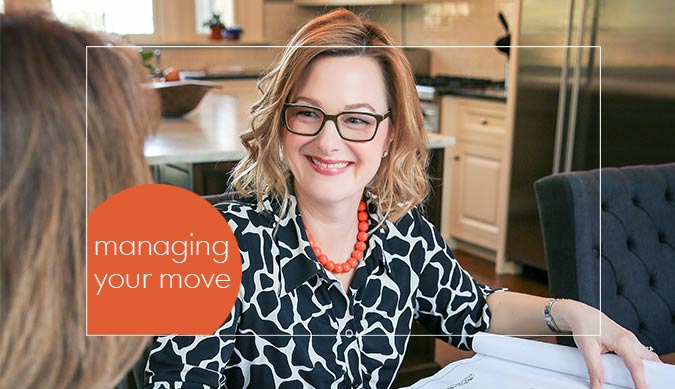 Let's face it, moving is stressful!
We offer relief!  Making the decision to move kicks off a whirlwind of activity. Suddenly, all the nagging unfinished projects at your current home need to be completed. Every nook and cranny needs to be addressed.   The process can become a full time job.  Managing all the moving pieces can quickly overwhelm even the most hearty among us.
If you are overwhelmed with the prospect of moving let Smartly Organized take the hassle out of your move! We can supervise and oversee each and every grueling task of any relocation minimizing the stress and anxiety for you and your family.
At Smartly Organized we get it done – from staging your home for sale to packing and unpacking in your new home – saving you hours of work. So, forget the sleepless nights worrying and trying to figure out what to do and when.   With a high level of service and attention to detail we create a plan, source supplies, identify and curate service providers, and make it happen fast.
We are a one-stop resource for all your needs providing hands-on help, resources, and referrals to get the job done quickly and well. We work with trusted and affordable painters, handymen, cleaning services, and other service providers to make this happen quickly and painlessly.
We will:
Plan tasks and manage projects for optimal results;

Sort and organize your stuff making your decisions easier;

Help you decide what stays, what goes and how to do it;

Meet service providers at the house so you don't have to take off from work;

Compare estimates, analyze quotes, and negotiate with service providers to get the best deals;

Think ahead and anticipate problems or solve unexpected issues so you don't have to; and

Manage the timeline so it all gets done on-time allowing you the freedom to do what you want.
My family and I put our house on the market with a very tight time line. Andrea did an impeccable job preparing our house to sell, with very little time. From painting and cleaning to staging and organizing, Andrea handled every aspect of the job beautifully — from start to finish. She made all the calls, set the schedule and supervised the work. I didn't have to lift a finger, and my house turned out absolutely amazing. Andrea made, what can be an incredibly stressful time, very easy and manageable. I couldn't have done it with out her!
Jen M.