Summer Packing Tips
If you know anything about Smartly Organized, you know that packing is our jam! We love to pack (and unpack) and routinely gush over a well-packed moving box. It's who we are and what we do…so, of course, packing and organizing a suitcase is right up our alley and we want to share some of our favorite packing tips for vacations.
With the 4th of July holiday behind us, summer is in full swing. Whether you are headed to the beach for a weekend or flying abroad for an extended vacay, you are going to need to pack smartly. Check out the following five tips to make your summer packing quick and easy!
Tip #1: Packing with Cubes
One of the most underrated packing tools is the packing cube. They come in all sorts of sizes and styles and make organizing your suitcase a breeze! The easiest way to use them is to pack according to item. Use smaller cubes for socks, underwear, and bras, while bigger cubes should be used for either bottoms or tops. If your trip is shorter, feel free to pack an entire outfit into one packing cube so you can grab & go, making getting ready in the morning much more efficient.
Packing cubes are especially useful on trips where you are moving from place to place like when touring Europe. With smartly packed carry-on bags you can avoid the hefty airline fees for checked baggage and eliminate the time wasted at baggage claim. It's a triple win!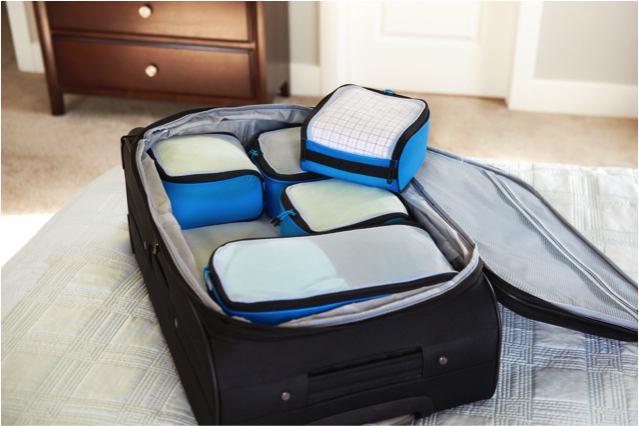 You can find packing cubes at many retailers like The Container Store, IKEA, and Amazon. They range in price from $9.99 for a 3-piece set at IKEA to over $30 at other retailers. Colors, sizes, and shapes vary; but I recommend lightweight nylon (don't want to add more weight to your bag) with a zipper on three sides. It's like a mini-suitcase itself. Sets usually come in Small-Medium-Large and it's nice to have at least two sets for each person. Have fun with bright colors and even color-code each family member (when sharing a suitcase).
Tip #2: Roll, don't fold
Whether you are using packing cubes or not, the roll method should always be used when packing. Not only does it make it easier to find what you are looking for, but it also keeps your clothes wrinkle-free! When done correctly, it also saves you a ton of space in your suitcase. Lose the hanger but keep the plastic and tissue on your dry-clean items when rolling. This is another way to minimize wrinkles.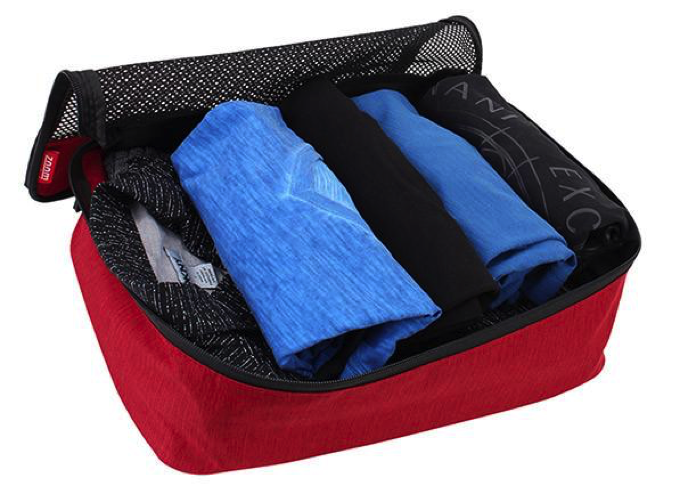 Tip #3: Don't Pack Outfits
It's very common to assume you need seven of everything if you are away for a full week. Except for undies, you can pack many fewer items. If your trip is short, feel free to pack with specific outfits in mind. However, when traveling for long periods of time, this isn't always the most efficient method. Often, what works the best is packing a bunch of versatile options so that you can easily mix and match or layer clothing. Rather than bring a ton of clothes that are difficult to style, instead pack simpler pieces that all go with each other. This way, you are minimizing how much you pack (saving you precious space in your suitcase) and getting dressed will be stress-free since any of the pieces you bring can be matched together.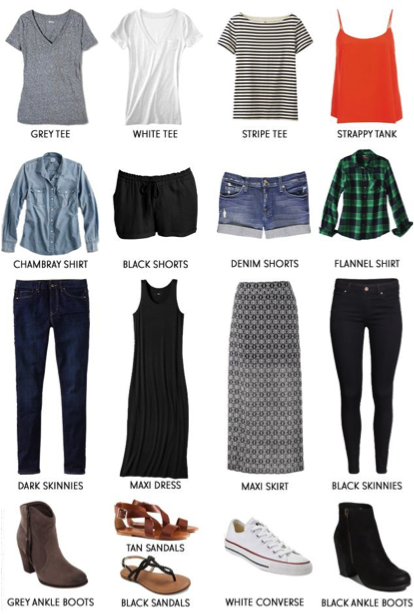 Tip #4 Use a "Grid It"
These little gems will help corral all your small items, especially electronics, and provide easy access. Avoid searching for your charger in the bottom of your tote bag. Even better it will serve as a reminder when packing to return home – attach a small list to it so you can take inventory before leaving the hotel and never leave your charger behind (speaking from personal experience!). As with the packing cubes, there are size and design options. We like ones that slide in and out of your tote bag or backpack.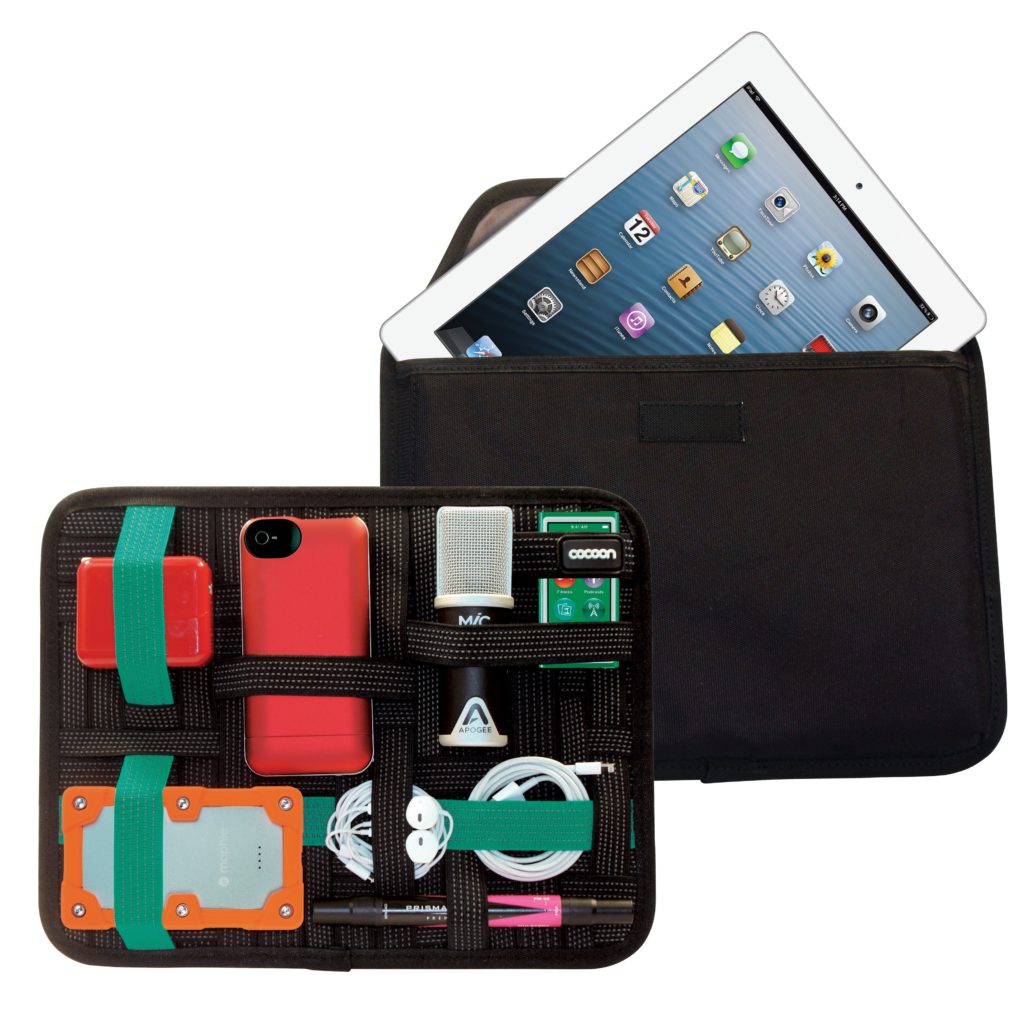 Tip #5 Create a Packing List
If you find yourself grabbing items at the last minute, shouting at your spouse or kids to remember items, or worse, end up shopping on vacation for forgotten items, then you need a packing list. There are loads of pre-formatted packing lists available on the internet but you can just as easily make your own using the Notes app on your phone or using Evernote. Create a running list of items (sunscreen, hat, etc.) and a pre-vacation to-do list (hold mail, turn off hot water, arrange for Fido, etc.). Add to these lists over time and consider sub-lists for beach vacation, ski vacation, road trip, etc. Why stress-out when you can simply refer to your list?
Although everyone loves vacation, not everyone loves packing for it. The fear of not having access to your entire closet can be overwhelming to some. Using these five easy tips will make the process easier and you will be surprised by how much you can fit in your suitcase! Safe travels.
Bon Voyage!